This post might contain affiliate links. I get paid a small commission (at no extra cost for you) if any sales are made through it but I only recommend products that I truly believe in! Please check my disclosure policy to learn more.
Most citrus fruits contain extremely high quantities of Vitamin C, which is why you can expect your dermatologist to recommend you to eat a lot of fresh fruits like oranges, lemons, etc. to imbibe benefits from them.
In general, Vitamin C serums and moisturizers are recommended because they can make your skin glow and cure dull and grumpy skin, and reduces acne to give you clear skin. But why invest so much in a cosmetic product, which potentially comes with numerous chemical additives and might not even be suitable for your skin?
Instead, you can turn to your fresh fruits and apply them on your skin for basically the same results without burning a hole in your pocket. Did you know that orange peels contain much more Vitamin C than orange juice or the pulp itself?
In this post, we will see how you can use orange peel powder for acne scars.
You can incorporate orange peel into your daily skincare routine and make orange peel face packs to impart the benefits of orange peel to your skin. It has many medicinal properties that help in lightening and reducing pigmentation, uneven skin tone, acne scars, and soothes sunburns, and provides faster cell turnover to remove any blemishes from your face that can be caused because of oily skin, dermaplaning.
5 Masks Using Orange Peel Powder For Acne Scars
Making an orange peel face mask is relatively easier than it sounds. All you need for such face masks are a few kitchen ingredients like honey, yogurt, milk, and turmeric powder, which will add an extra kick to refreshing your skin with medicinal additions.
If you're confused about how to make an orange peel powder face mask, it's actually very easy.
First, you need to peel your oranges. Once you have your orange peels, you need to take out the fibrous threads on the inside and wash the peels with water. Then you need to dry the peels under the sun completely and then grind it, and it will automatically turn into a powder form that you can use immediately.
This powder can then be stored in an airtight container for at least 6 months and can be used in each fresh face pack you use.
1. Orange Peel Mask With Honey, Milk, And Turmeric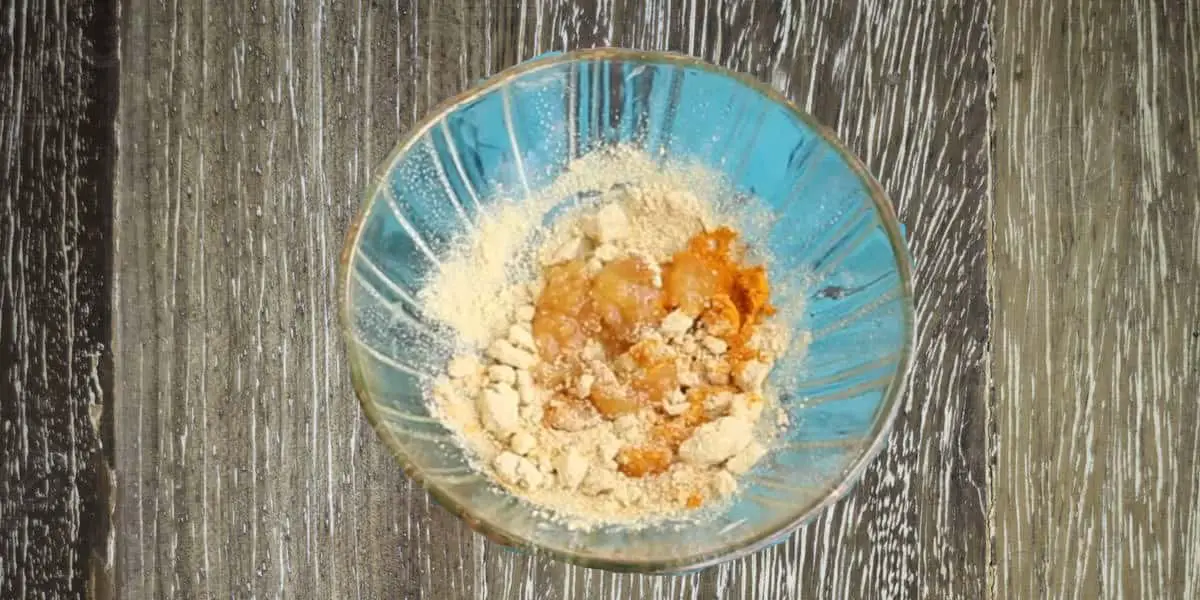 Take 2 teaspoons of orange peel, half a teaspoon of turmeric, a teaspoon of honey, and two teaspoons of raw milk. Incorporate all of this into a thick paste and apply it all over your cleansed face and neck.
Keep this on for 15-20 minutes and then start massaging this for 1-2 minutes. The orange peel will act as an exfoliator and remove any dead skin cells, and oil build-up. The honey acts as a natural humectant and will keep your skin moisturized along with the raw milk.
2. Orange Peel Mask With Multani Mitti And Rose Water
Multani Mitti and Rosewater have been an age-old clay masking recipe that counters combination and oily skin and sucks out any impurity sitting on your skin like blackheads and whiteheads.
Combine a tablespoon of Multani mitti, a tablespoon of orange peel powder and rose water to make into a paste and apply on the face. Wash it off when it is dry or semi-dry. The orange peel powder helps impart a beautiful clear skin and also tightens any open pores and visibly controls oil and sebum secretion in your skin.
Multani mitti and rosewater are also used as other natural home remedies such as tan removal.
According to November Culture, three tablespoons and one tablespoon of rosewater will form a paste, which if applied evenly and allowed to dry for an hour should help in removing the tan from your face.
3. Orange Peel And Yoghurt Face Mask
Take a tablespoon of orange peel powder and two tablespoons of yogurt and mix this into a thick paste. The orange peel powder will impart a natural glow on your face, and the yogurt will neutralize any acne and oil on your face.
This is especially useful if you are using this before going to a big party or an event. Just keep this on for 20 minutes, and you'll see a noticeable difference in your skin texture and a toned and clear appearance.
This is recommended for use on oily skin as yogurt will visibly control oil secretion in your skin.
4. Orange Peel Powder, Walnut Powder, And Sandalwood Mask
If you are looking to exfoliate or scrub your face with orange peel powder, you need to add two very important ingredients; a tablespoon of walnut powder and a tablespoon of sandalwood. Combine them with a tablespoon of orange peel powder, 2-3 drops of lemon juice, and two tablespoons of rose water to make a paste.
All three of the orange peel ingredients, lemon juice, and rose water are renowned for their lightening and glow-inducing properties. The walnut powder usually comes with coarse particles which act as a scrub, and the paste must be used very gently.
The sandalwood powder counteracts any rough microdermabrasion on the skin and helps retain the skin's ph. You will see an immediate glow just after using this.
5. Orange Peel Powder And Lime
Sunshine is so lovely, but the sun's effects are so harmful to you and manifest themselves in tan and other problems. Lime and oranges both are extremely rich in Vitamin C and will help lighten any signs of tan and hyperpigmentation.
Combine 2 tablespoons of orange peel powder, a few drops of lime, and a tablespoon of Multani mitti and sandalwood powder each. Apply on to your face and let it dry out before rinsing it.
This will visibly reduce your acne scars, and you should give this a try if you have acne-prone oily skin.
Final Verdict On Orange Peel Powder For Acne Scars
It is established that orange peel powder combined with a few ingredients that are easy to source and even easier to use, can easily trump your expensive cosmetic products with a few very easy DIY face masks.
You can also put in any other ingredient like gram flour should you want to customize these masks for acne scars.
These masks will prove beneficial for your skin in the long run and condition your skin to be clearer and better.
Next Up: Check out these other scar treatment home remedies.